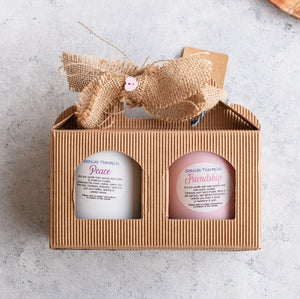 The Healing Candle Gift box
Nourish your body, mind, and soul with The Healing Candle Box. Made with soy candles, therapeutic essential oils, and natural crystals, this gift pack from Aisling of Seaside Therapies offers everything you need to create a relaxing and pleasant atmosphere. Experience the healing power of nature!
Check out which Candles Aisling has available here. You will also find descriptions of each healing candle. We can make up a box to order.
---
We Also Recommend