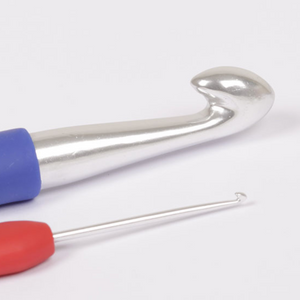 Crochet hooks by DROPS - Circus crochet hooks
We have a range of these aluminium crochet hooks with their brightly coloured soft grip handles which make them very comfortable to work with.
The grips for many of the most commonly used sizes are the same width meaning you don't have to adjust your hold as you move between projects.
The colour coding makes recognition of the different sizes easy.
---
We Also Recommend